Biography : formations and activities
Gold medal of saxophone in the Conservatory of Nîmes in 1976.
He becomes member of the GRIM (Group of Research and Musical Improvisation) of Marseilles - FRANCE.
Thierry Maucci discovered the music solo by means of his works with the contemporary dance. An enriching experience which guided him little by little towards the play solo, without the other intermediate factor. Only his identity and sound musical courses become in this exercise the main interlocutors.
André Jaume, Evan Parker or still Barre Phillips are his essential influences.
"Est-ce bien raisonnable? (ECBR) " is the first jazz group in which he participated, with B. MOURIER and M.SIMON.
He multiplies meetings with numerous jazzmen of any horizons :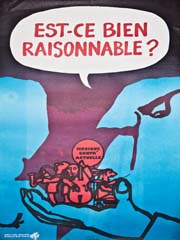 B. PHILLIPS

L.SCLAVIS

J.M. PADOVANI

E. PARKER

A. JAUME

C. BRAZIER

J. CRIMI

A. COMPAORE

F. DON MOYE...

 and the choreographers :
with whom he played in small groups during jazz concerts Comtemporain, during improvised music and dance shows.
He teaches in Marseille at Studios DECANIS and offers Courses and Master Class, in a small village of Low Alps in France.